We are digital Goliath.
We can make you a beautiful mobile friendly site, rank your website in the top positions of the search engines for terms that convert to profits, create compelling content in your site and do manual outreach to thousands of sites and blogs to get your site marketed online.
Who we are.
We are a small team of website designers, SEO, SEM and content creation gurus who have a ton of experience in the digital marketing industry.
We are located in beautiful Winter Haven Florida, with a remote home office in Colorado Springs, Colorado.
Each team member has a specialty in digital marketing, that when combined gives you an edge over your competitors.
With data driven marketing campaigns we deliver you a awesome return on your investment.
That's why we are the digital GOLIATH!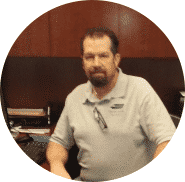 Tim
SEO/SEM/Content Creation/Owner - 10 years experience.
---
Allison
Copywriter / Marketing / Journalism - 15 years experience.
---
David
Site Developer - 17 years experience.
---
Megan
Social Media / Influencer Marketing - - 8 years experience.
Design
Our website building services with our social media integration is a beautiful sight to behold. We make some of the best looking, hand held responsive, search engine loving, useful websites on the net. We can brand all of your social media with beautiful and memorable graphics and avatars. Let our design team get you started on the right foot.
Strategy
We know every client is unique and has a different "targeted" need and our packages can fit any of those needs and budgets. The best strategy is a tailored plan that fits what you want to accomplish.
Digital Results
This is something very hard to deliver for some SEO marketing companies but something we do on a monthly basis. We keep our client to a few per guru to make sure your taken care of. Now...we can never promise the first page of Google to you or anyone. What we will do is deliver you results... and first page of the keywords you want and need is always our main goal.
Marketing
We have delivered time and time again, results to our clients that have had long lasting profits. Our clients get a huge ROI from our services. With some very small budgets, we have made some impressive sites and have delivered some awesome results in the search engines with our SEO expertise too.
1 The first step is to have a meeting with you to see what results you want and we will go over the services you need, to deliver you those results. You might need a little boost or you might be starting off and need a full branding, site & SEO package. Now bigger budgets can deliver better results, but we have a way to help any budget. Once you see what we can do, we are sure you will increase your budget for our services
---
2 This is where we start our hard work to get you traffic and better search engine results. With our connections of sites and blogs from high ranking partner sites, we can get your desired keywords closer to the first pages on the search engines. Normally this can take 3 to 6 months and we cannot guarantee first page placement. We will let you know what it will take for that and you decide.
---
3 This is the review process that happens about 6 months later. We will go over how the chosen keywords performed, with hard data you can see yourself, what traffic increase you saw for those words, give you a break down of your social network standings and how they performed with their respective features. We will also recommend any additional maintenance packages to get better results on tough keywords. .
We use the best data gathering tools to get you better rankings!
---