Orlando SEO – How to Rank Better in Local Search Results
---
Improving your local Orlando SEO is important to gaining clients and sales. Technology continues to influence business operations as more organizations invest in search engine optimization to create brand visibility. With the increased competition across various niches today, you'd do all you can to ensure your site ranks high on the search engine.
High ranking comes with various benefits. First, it helps you to market your business effectively. Second, as you rank high, your customers and target audience will quickly access your website and make prompt purchasing decisions. Here are things to can do to rank in Orlando SEO.
---
#1 Orlando SEO Tip – Create a Google My Business Listing
A business listing is a business profile that gives Google a lot of information about your business. For example, through a business profile, Google can know your products, employees, photos, and your business location. As a result, Google will recommend your target audience to your site, enabling easy access. Here are things you can include in the listing.
• Category listings
• Business name
• Location
• Contact number
• Website URL
• Products or services
• Photos of your location
Google will use the information listed above to rank your site. If you do not provide the information, it will be challenging for your target audience to locate your site.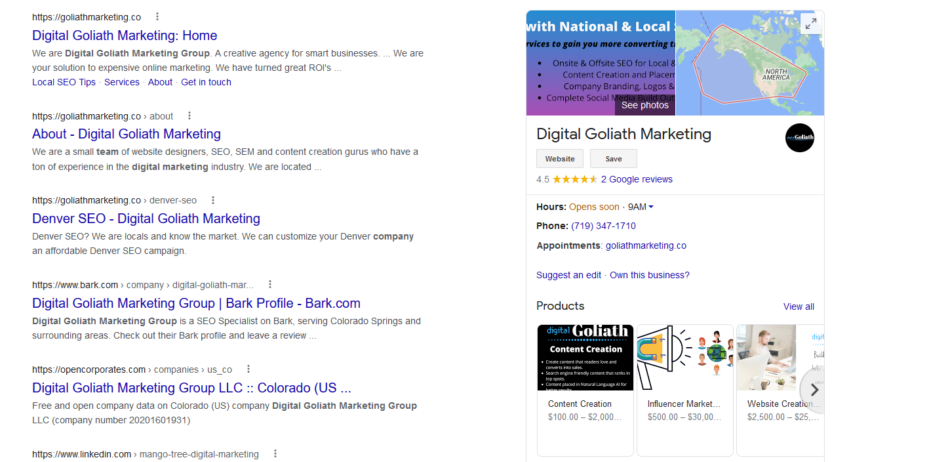 Through GMB, you will know how your audience interacts with your business. You will also identify your competitors within the same area and manage customer reviews effectively. Creating a listing is easy, but making it effective can be a challenge. We can help you if needed just ask.
---
Create a Locally Optimized Website
To increase your ranking and benefit from local search engine optimization:
• Ensure you optimize your website for local searches.
• Optimize the content on your website, about us page content, and the contact page.
• Ensure the pages contain information about your city, region, physical address, and contact number. The information should be up-to-date, and you should avoid duplicating it to other sites because doing so can confuse the search engine when ranking.
• If you have more than one webpage, use different information to improve your Orlando SEO effectively. If you need a bit of help to build your optimized website we can help you here.
---
Look for Positive Reviews
Earning reviews does not come easily. Therefore, it would be best to work for them by providing quality services to satisfy your customers.
A satisfied customer will talk positively about your business. Such customers can leave reviews on your website under the review section. This is an easy way to get your website optimized for local search engines. You will also benefit from increased leads and sales from your local area. Here is what to do to get positive reviews.
• Encourage your customers to write positive reviews about your business.
• Screen your customers to ensure you're dealing with happy people.
• Check the current reviews and respond to them by thanking people who commented positively.
• Address all negative reviews and assure your customers of excellent services in the future.
There is power in customer feedback. If you maintain positive reviews, you won't need to struggle with your ranking or customer acquisition.
When the search engine sees positive reviews, your website becomes valuable, leading to a high rank on the search engine. So, if you have no reviews, start encouraging them. If you have several, continue growing them as your business grows.
---
Use Quality Videos
Most people love visuals. Using visuals on your website quickly draws the attention of your target audience to your site, making local search engine optimization effective.
You will use graphics to pass information about your products or services across to your audience easily. This makes your website appear lively and presentable.
When creating video content, you have the opportunity to show your customers all the information, including your business location, contact details, employees, existing customers, and also give a clear overview of what you sell.
Include clear sound, imagery, high-quality graphics, text, charts, and diagrams. This is vital information that most people look for when visiting a website. Including the information in your videos can quickly draw the attention of your target audience, prompting high accessibility to your site.
Google notices the activities and gives you a high ranking because your site comes out as valuable to customers.
Doing this work can be challenging, especially when you lack the skills. You may want to work with an Orlando SEO expert to help you incorporate the visuals into your content marketing for effective results.
---
Optimize to a Mobile-Friendly Website
Creating a mobile-friendly website is an effective strategy for local marketing in Orlando. With the increased use of mobile phones, you can get excellent results from your content marketing if you optimize your website for mobile.
Millions of people are online each moment looking for relevant information that can solve their needs. That is why it is imperative to create a mobile-friendly site that everyone can access no matter where they are.
Your audience can log in to your website using any mobile device. This encourages many visits to your website, which sends a positive impression to Google about your business. As a result, Google ranks your site high on the search engine, creating more visibility for your brand.
This shows that creating a mobile-friendly website with Orlando SEO services is crucial for local search engine ranking.
On the other hand, if your website isn't mobile-friendly, it can increase bounce rates, and this could create a negative impression to Google about your business. It can lower your ranking and also affect your relationship with Google.
---
List Your Business on Online Directories
Some people often search for online directories such as Yelp, Apple Maps, YP.com, Bing, and Foursquare. Listing your business on the directories increases your visibility and ranking on the search engine. When listing your business online, add the address, contact information, and business name.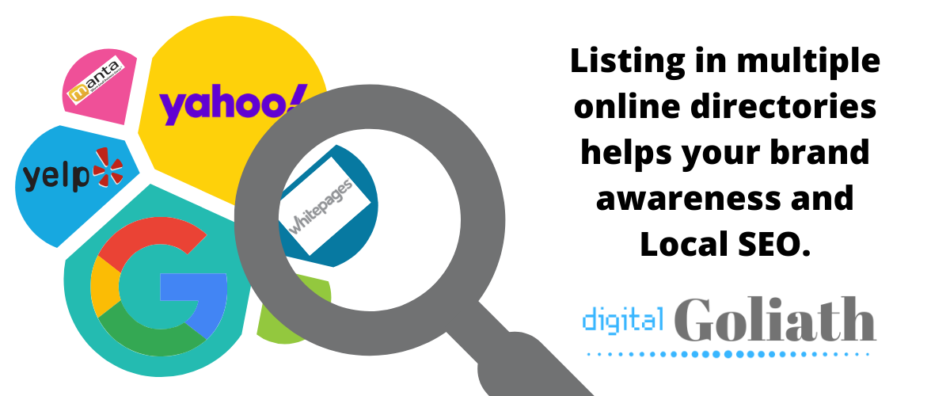 It is worth noting that your ranking depends on the number of online directories you list your business. Listing in many directories increases your ranking because as people access your business on several directories, it increases your mentions and referral links.
There are unlimited opportunities to list your business on the online directories. However, this may not be an easy task without adequate SEO skills. In this, you might want to work with an Orlando SEO expert to guide you in listing your business on online directories and increasing your ranking on the search engine.
---
Optimize Your Content Consistently
It is all about consistency if you want to see effective results on the search engine. Be consistent will all your listing and search engine optimization strategies.
If your local competitors are leading in ranking, it is because they're optimizing their content often. In this case, you need to do more than your competitors are doing. This may sound easy, but you will be surprised by the kind of work you need to do.
If you do not have the time, consider working with Orlando SEO consultants who have expertise in search engines and can help you ensure you continue optimizing your content and stand out from the crowd among local competitors.
An SEO expert will optimize your content and maintain consistency with your business name, address, and phone number. Here are crucial things that your content should have.
• Relevant content that adds value to your target audience and solves their needs.
• In-depth information that a user can quickly understand without struggling.
• Compelling content to enable users to make informed purchasing decisions.
• Create unique content that will keep your audience coming back for more.
Creating quality and relevant content are effective Orlando SEO tips that can help you rank high on the search engine. This is even more effective if you understand the needs of your target audience.
You may want to engage Orlando SEO consultants to help you create quality content that will increase your ranking on the search engine.
---
The Bottom Line
For effective results, use the above Orlando SEO tips to improve your ranking on the search engine. Focus on ranking high on the local search engine to enable your business to stand out from the crowd. Begin by taking ownership of your website and other social media pages and stay dedicated to your content marketing. It may not be an easy task, but it is worth your effort, time, and money.