On-Site Optimization and User Experience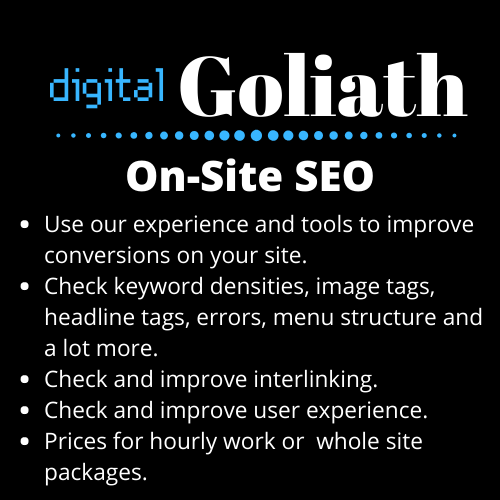 Evey site needs on site optimization. We use our experience and the best practices to make sure your site is ready to convert users into customers and buyers.
With our suite of tools we can help improve your sites online presence with search engine term optimization of each page, blog post, menu and photo. Identifying and fixing errors, dead links, structured interlinks and keyword optimization. Getting your site to be the best it can be.
We offer a free on-site audit giving you the data and information to help your site perform better in search and conversions. Use this to improve the site yourself, or hire our professionals to get it up to the level it needs to be.
No two sites are the same. using a generic type of SEO campaign can lead to a lot of wasted money. So we will use data to estimate what budget it will take to get your on site optimization to the level it needs to be to beat your competition.
We use your budget in the best ways possible to turn you a very long lasting ROI for years to come.
If you would like your FREE on-site audit please use the contact form below and a specialist will be in touch soon.