How is your On Page SEO doing? What is on page SEO? On Page SEO is search engine optimization techniques, done specifically for your own website pages.
Sit back get some coffee and lets go over some things about your on page SEO.
NOTE: This article has a lot of great resources referenced in the links and videos so take your time. Be sure to favorite this to your browser bar and use it when your editing and improving your on page SEO. Most do it yourselfers can optimize a site in about 40 to 80 hours depending on site size, number of issues, etc. Oh, we can do it for you too, just ask anytime. 🙂
---
Best On Page SEO Tips for the Do-it yourselfer.
Content creation requires a cornucopia of methods to get other sites to link to you. But don't forget that your own site's SEO is also critical for user experience and on-site optimization.
Carefully optimizing your page with thoughtfully curated SEO can be the trick to ranking on search engines and organically driving traffic to your website.
Crafting content with deep dives and links to other internal content can help you rank way above your competitors. This can drive more customers directly to your site.
What are the best practices to optimize this important facet of SEO? Let's go over some of the basics.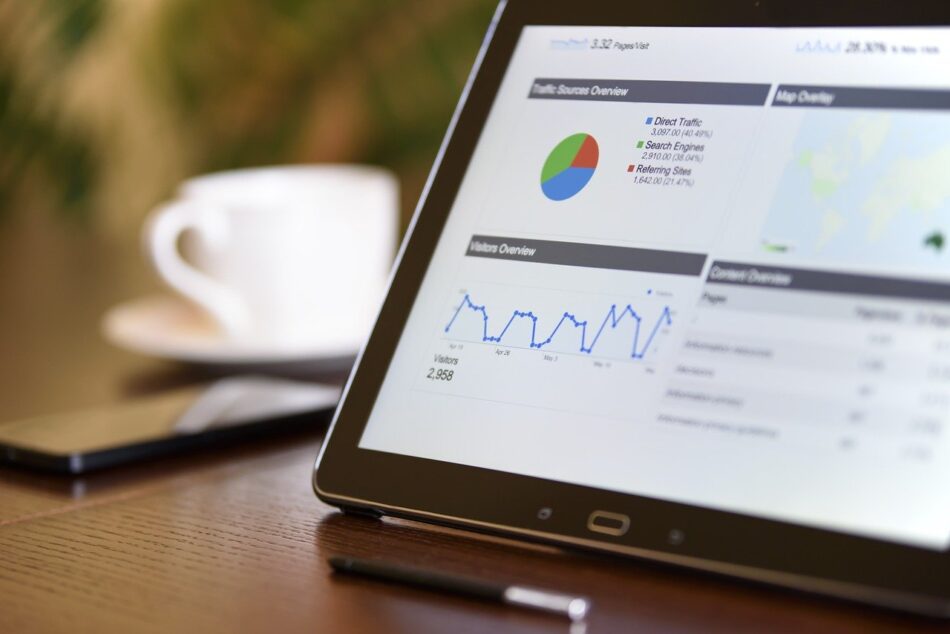 What Is On-Page Search Engine Optimization?
On Page SEO means you are purposely optimizing elements on your own website to increase your SEO ranking. This is a combination of key phrases, branded keywords, unique and original material, precise meta descriptions and quality internal links. Now Google says "just make great content and it will rank", but we also believe that making sure your doing some optimization of that content, pages and website doesn't hurt either.
---
Research Keywords
Before you even begin to create content, you must research all keywords. This is your most important action step.
Keywords can be branded. Those are words that you specifically use for your product and to describe your product. Example, for us a branded keyword would be something like "Digital Goliath Marketing" or "Digital Goliath SEO"
Other keywords can be in your general field of business. If you sell garden plants, there will be some specific names for these plants. These are product keywords. When a potential customer searches for that item, and you sell that product, it needs to be on your website.

Product keywords are a bit tricky, making the product url structure and such can be a bit confusing, but you can find some great information on the proper way to do it here. Tips on product URL Structure
There are also short-tail keywords which are very competitive because they are only a word or two and have a lot of search inquiries. So for an example, a short tail for us would be SEO, national SEO, SEO company, Denver SEO agency, etc.
Short tails are a more generalistic search term most of the time. So be sure to choose keywords that will turn conversions worth the budget it takes to rank for it. No need spending $4.00 to earn $3.50. You just have to do a bit of research in google ad words to see what it may cost. Psst….we have video consultation services where we can get that info and go over that with you. Just saying.
So here are a few free "do it yourself" resources to research some key words for your page, blog articles or anything else.
---
Long Tails? WTH are those?
Unlike short-tail keywords, long tails can be less competitive. This requires more research at the beginning for those key words. Yet, these are the way to improve SEO. They can help you rank above your competition when done right.
Long tails are key phrases that incorporate your key word in them but are a bit more of a specific inquiry. These key phrases get lower search volume but are less competitive due to that. So if you target 4 to 5 long tails that get 50 to 70 inquiries a month each, then those add up quickly.
Here is a video from MOZ.com about long tails, watch it now or save it for later it is a great and informative video on the subject.
MOZ is a cloud based keyword tracking tool and is one of the many we use to track your success, you can purchase it here.
Here is an simple example: Soda can be your keyword. Now there are a few huge companies out there that rank in the top spots for this highly searched term, so going for this term is a huge feat, costly and done cheaper with a PPC campaign.
So to get you some of that keyword search engine traffic you could shoot for terms like "Best mom and pop sodas", "local soda flavors" tasty local sodas you can buy", tastiest cherry soda you can buy". This is very specific to a type of product. This helps that potential customer who is searching for the exact thing find you and buy it, due to your article targeting those long tails.
---
One Primary Keyword Per Webpage
One of the biggest mistakes in content creation is crafting content with the same keyword in each article Google actually penalizes your SEO for doing that very thing. In the world of SEO, this is called keyword cannibalization.
Why does Google consider this unfavorable? That is because the Google bots that scan your page for information get confused if more than one page or article has the same main keyword. Those bots don't know what you are thinking. Therefore, they pick a primary page. This may not be the primary page you want Google to pick. You may have another piece of content that is more optimized for success, but those bots do not know this.
How do you help the Google bots? By picking a single keyword per webpage. Be sure to remove any competing articles with identical keywords. Or rework those articles with other keywords and create internal links to each article, as they are related.
---
Be Unique with Great Content and User Experience
The more unique your content, the higher your site will rank. Google looks for those sites that has established themselves as experts.
Uniqueness may seem that you are weeding out potential customers. Instead, uniqueness helps with conversions. You know who your ideal customer is. Answer their questions. They can be posed in your social media or in messages to your site. Experiment and see what customers respond to.
Create content that will engage the customer your shooting for by answering their question with clear, easy to implement solution's.
A good rule to rank content is to compare your content to the same information your competitor is ranking better then you for. Read it, study the format it is in, information is covers, long tails, times it uses the keyword, alt tags on the images and make yours better. Theirs could be ranking better due to user experience on the article and/or on page SEO.
Then think of your website design. This is another opportunity to show your uniqueness. Consider updating your menus to show that you are not a generic business.
Have a large blog that answers a lot of search terms that your customer is searching for. A large, well written and on page optimized blog can drive a ton of qualified traffic to your products and services.
This can be a way to convey your business by giving out free information on the searchers inquiry and also offering your services to help them. Kind of like what we are doing now. 🙂
If you need well written unique content you can contact us for expertly written, converting and optimized content.
Or you can use this very reputable, do it yourself site below for content. Just keep writer requirements at 4 star or above, be specific on key terms and phrases you want and you will get some good content there.
---
Deep Dive
In-depth content is now king. This helps your on page SEO rank. This is because you are showing your knowledge and expertise.
How do you demonstrate your knowledge? We have already discussed using a single primary keyword per article or post. Take this into the next level. You could take one tiny detail of a primary keyword and take a deep dive. Make sure to use all of the terms, words, phrases and synonyms that would be associated with that key word your shooting for.
So if your looking to write about tours, you would make sure to include words and phrases like, Tours, buses, seats, tickets, times, excursions, sightseeing tours, fun tours, family tours, guided tours, etc.
This sort of detail and information demonstrates to customers and to Google you know more than your competitor. Your SEO ranking will reflect this as well.
---
User Friendly
Why is user experience (UX) so important on a site? Because this is key to conversions. If a customer can search for an item and your site is very easy to use, they will stay on longer and purchase.
A customer who cannot find menus or navigate a site will leave quickly. When they return to the search engine, it tells it that that page did not meet the inquiry needs. So this can adversely affect your rankings as Google will see this page did not meet the search inquiry and lower your ranking.
So be sure to meet the expectations of the visitor. Have your popular posts in a easy to find section on your most trafficked pages, have side bar links to them as well.
Be sure to add interlinks on key words or branded words in your sites pages that point to relevant posts, sales pages, product pages also on your site that relate. This also helps on page SEO. Read more about interlinking here.
Make sure that your site has been upgraded to the secure HTTPs. The closed lock tells customers you care about keeping their data and financial information secure. It also demonstrates to Google that you are on top of the latest information.
Making the customer experience easy will help you rank and help you get more sales. That is at the core of why you are learning about improving your SEO in the first place.
You can get a very abbreviated on page SEO audit for free. This has some good information to help you understand the basic needs of your on page SEO needs.
We also offer in depth video consultations for the do it yourself person as well, for a small fee.
---
Page Speed
It is a flat out fact that sites with slow page speed will turn away customers. Anyone who has to wait for your site will start looking for the next business.
Page speed is important to UX and in establishing your business as a reliable establishment. Sites where the speed is slow and sluggish tell customers you do not care to spend the time or money to upgrade.
This instantly makes the customer and Google a bit concerned about the quality of your product. Page speed is affected by photos being to large, to many plugins on your site, bad code, errors and other things.
You can test your page speed and site speed with Googles page speed tool or this handy tool from GTMetrix.
Here are some of our recommended plug ins for WordPress to increase page speed on your WordPress site.
Best Image Optimizers – Here is a list of some of the best in image optimization and compression plug ins.
Asset CleanUp: Page Speed Booster – This plug in is by far the best minifier, speed booster, compressor you can find. This plug in lets you turn off other plug ins on a page or article basis. Example, so you don't need the "contact us" plug in turned on when your on a blog post… so turn it off to speed up the page. Helping your rankings. We have sped up many sites with this unobtrusive plug in.
---
Meta Descriptions
Google bots looks at meta data to help you rank. Those meta descriptions of your content are very important to your SEO and your ranking.
Your meta tag needs to be unique, but also needs to have your key word and sometimes your long tail in it. Meta data that is generic will be ranked low with everything else. Use branded and long-tail keywords that will distinguish your material from everyone else.
If your using Yoast or a similar type of plug in, or if your site platform has a place for a page or post description this is where you place your "meta tag" information.
A good meta description would incorporate your one targeted key words or key phrase, with long tails if possible or if needed. You are limited to about 152 to 158 characters.
Example : Best New York pizza in the city. We have delicious, authentic New York style pizza hot and ready for delivery.
So lets break this down. We have our key word "pizza", now we have our other key word, "New York pizza". Then you also have a long tails " Best New York pizza", "delicious authentic New York style pizza" and we also incorporated "hot and ready pizza". Another long tail.
This could be a bit better but gives you a general idea.
A good resource for more Meta tag description information is here.
---
Alt Tags
Alt tags are the names you give your photographs and other visual inclusions. These tags describe what the image is to the Google bots. This is how those very bots help determine if your content is related to the photograph and will reward those that are with higher SEO ranking. One of the main purposes of Alt tags is to benefit the visually impaired users who use screen readers when browsing. As the ALT Tag is what is read aloud to the user.
A good Alt tag for this photo could be "on page seo graphic showing traffic data". See how the keyword is in there. Works great and meets the standards.
Good ALT tags add value to the user and to Google and can further establish your site as an authoritative domain.
Find out more information on how to best use ALT Tags clicking below button.
---
Unique Title Tags
Creating unique title tags with each new piece of content is a must. This will distinguish your site from a competitor. This also prevents internal competition with your other content. This is the bold wording at the top of your Google or Bing listing.
Be conscious to create a unique title with the recommended 70 characters that Google will show on search engines. Making a title that is too short or too long are also SEO negative. Use key phrases. Be creative and carefully craft that title so that your page and content stands out.
---
Write Descriptive, Informative & Easy to follow Content.
Content that is longer is more successful. This offers more opportunity to take a deep dive and provide unique, quality content that is more descriptive and informative for the reader. This also gives you more opportunity to use those key words, long tails and always remember to use synonyms of the targeted keyword in the post or page. This is a key task to on page optimization improvement.
Sites that have longer, 1,000 to 2,000 word texts will rank higher. Then carefully focus on interlinks and the key word of those Interlinks. You don't want to over use the terms, so be sure to vary them. Interlinks that take readers to related content will keep them on your site longer.
Bounce rate and page times can give you some good information on how well your information is working.
This also demonstrates your authority on this subject if they stay on your site and don't return to Google to look for another answer.
Google is creating the top knowledge base and they are trying to pick the top experts in every field. You are helping the search engines by providing a lot of quality text with good information. This helps your rankings.
But don't just write a bunch of gibberish. Answer the searchers inquiry as quickly and thoroughly as possible with bullet points, reference links, info-graphics and photos. Lead them on a easy to follow path, to the solution of their problem or inquiry.
This demonstrates your knowledge and your expertise. This is why Google will rank your site above your competitors that have a lot of thinner and less informative content.
---
Hope this article helps you on your task of ranking your site better in the local search engines. On Page SEO is the first and crucial step in helping your site in ranking better.
Have a great day and CONTACT US if you have any questions or need some help.